① Nike Circularity
Shaping the future of
sustainable product.
2019-05-17T23:37:00
Web Design ● Graphic Design ● Web Development ● DevOps ● Editorial design
Nike Circularity is a product-creator's extensive guide to creating products with the end in mind. The guide offers 10 principles that considers a product throughout its entire lifecycle. The guide features a truly collaborative effort to create a circular future.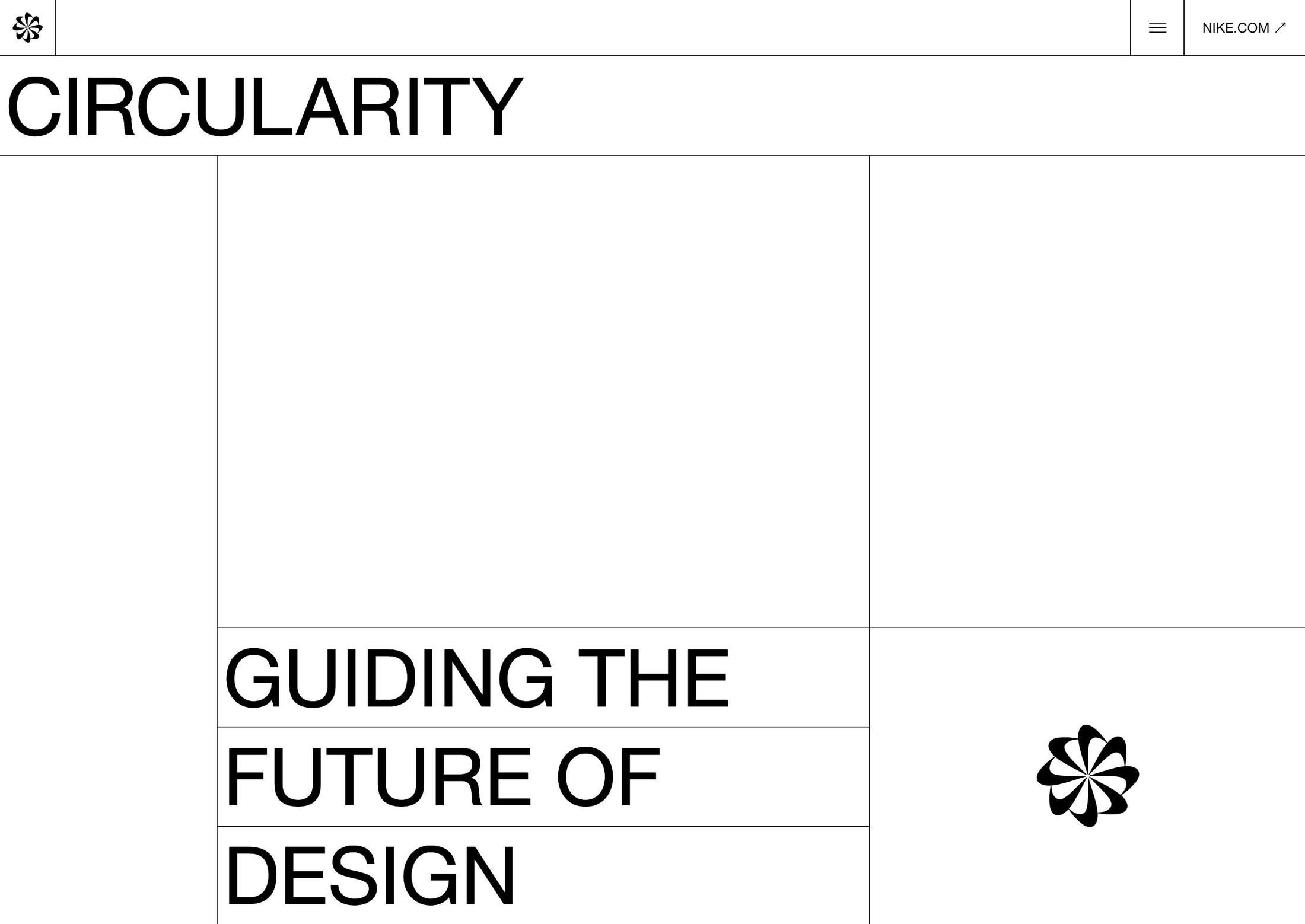 The design direction of Circularity was critical. It needed to reflect the optimistic urgency that Nike practices surrounding sustainability. We understood that the same-old ideas will no longer work, nor would a traditional design direction. We needed a design that reflected fresh thinking.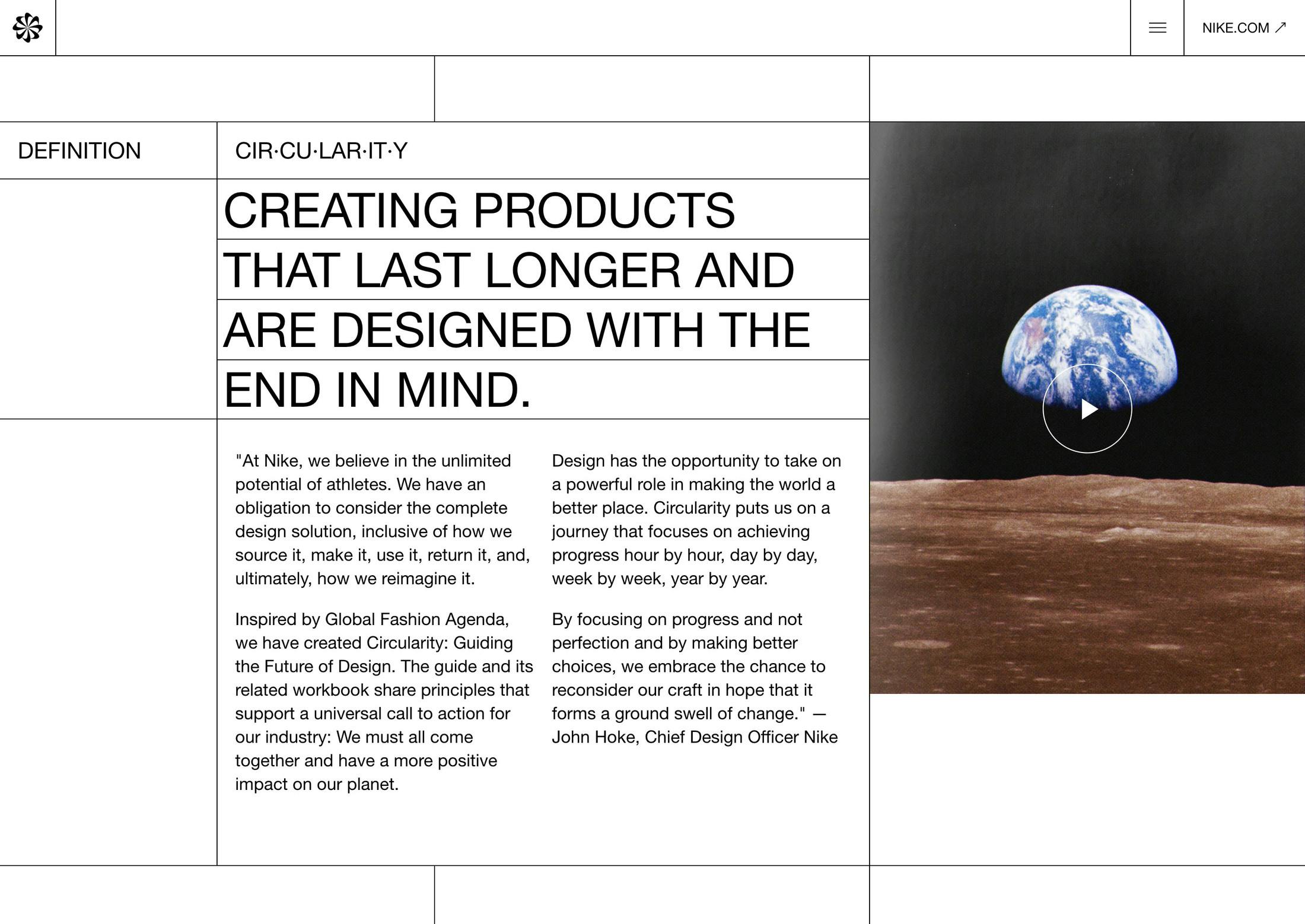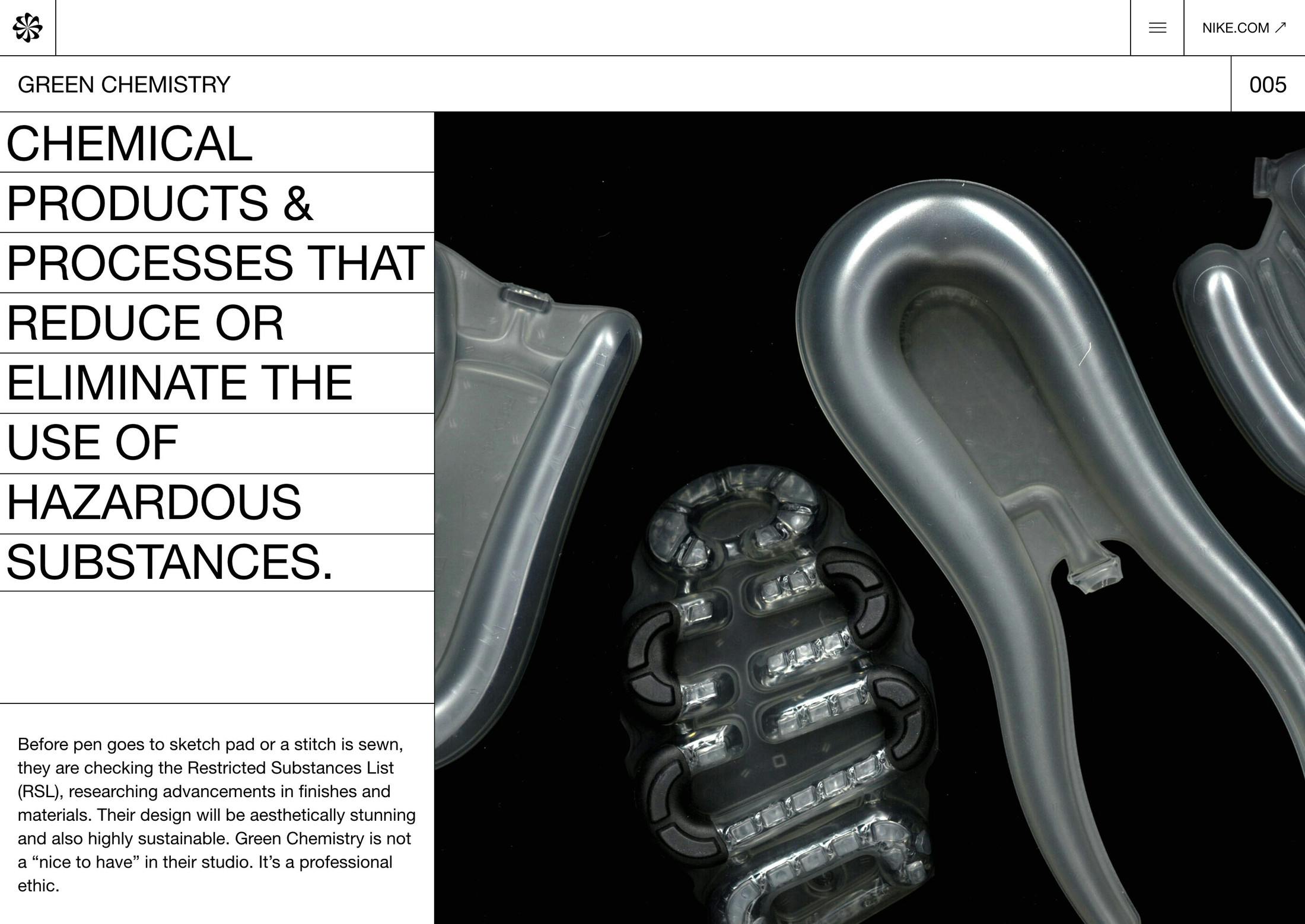 Each of the guide's 10 principles features insights from voices at Nike as well as students from the renowned fashion school, Central Saint Martens. The principles also include thought starters to consider when designing products, as well as industry examples of the principle in use.